I was super excited to talk at Container Camp recently about the history of devops in movies, and how it can actually apply to our efforts today.
Applications in the movies deploy and scale with the touch of a button, with no concern for cloud infrastructure or even CPU architecture. Is that really science fiction, or have we been doing it wrong all along? What can we learn from sci-fi movies—and the sources that inspired them—about building applications today? Is it possible to build apps that deploy, scale, and self-heal on any infrastructure?
Update
I've had a chance to hone this talk at the Container Summit track of Interop in Las Vegas.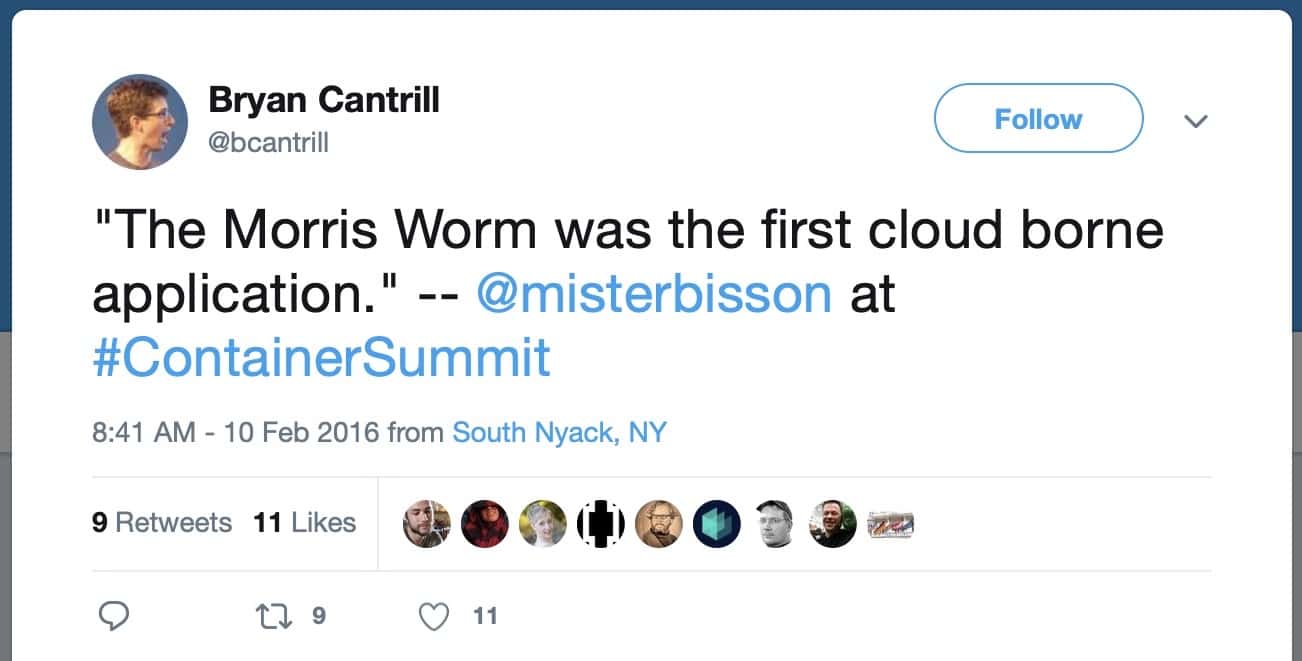 Update x2
I've had a chance to do a few versions of this talk now, including this extended, 1 hour version at BuildStuff. As with many director's cuts, the shorter, original version is definitely better.